Can you believe it; The phrase "jalapeno poppers" was first used only in 1992! That blows my mind!
Are you craving a spicy, cheesy, and crunchy snack? You're not alone. I realized that many people are looking for an easy-to-make jalapeno popper recipe. After scouring many recipes and taste-testing some ourselves, I've created the ultimate guide to making perfect Jalapeno Poppers with just the right amount of heat. Jalapeno poppers are the perfect appetizer for any get together!
Stick around if you want to learn how to whip up an irresistible batch of these tasty treats at home.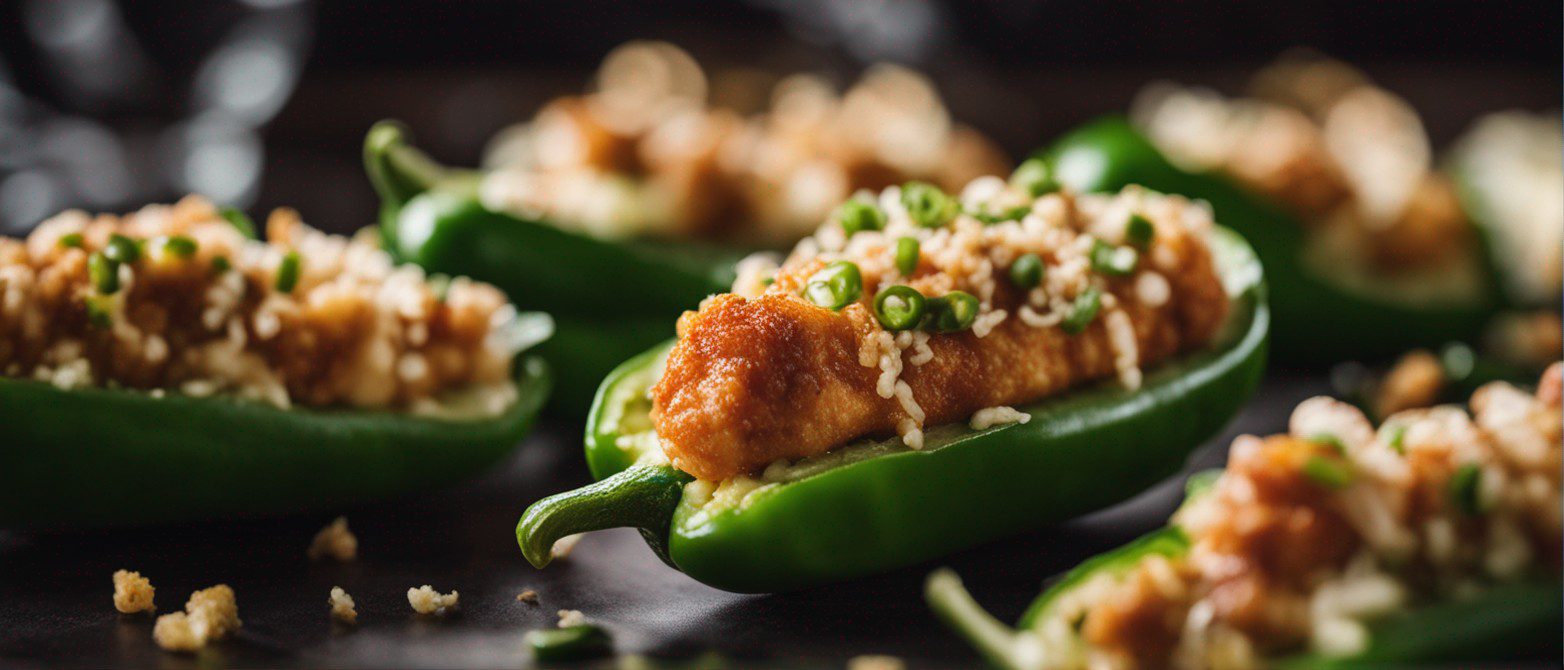 Explore this Article
How to Make Jalapeno Poppers
To make these jalapeno popper recipes, gather your ingredients, which might include jalapenos, cream cheese, bacon, and other cheeses.
Jalapeño Poppers – The Perfect Appetizer
To make these flavorful jalapeno popper recipes, we will need a list of simple ingredients. First, fresh and firm jalapenos are essential for the perfect crunch in every bite. Next is the cream cheese filling, which forms the creamy heart of our poppers and brings out this snack's signature tangy flavor.
You can add shredded Cheddar to the mix because it melts beautifully and cheeses deliciousness to each popper. Or your favorite cheese – why not experiment with blue cheese, Monterey Jack, or mozzarella? And let's not forget about adding in some meat if you like, for example – bacon; choosing high-quality cuts ensures crispy bites filled with smoky goodness after cooking. Or you could try adding pepperoni, chicken, or pulled pork for a more substantial treat.
Using select ingredients wisely guarantees that your homemade jalapeno poppers will be a hit at any gathering!
Jalapeno Popper Preparation
Let's get started on our jalapeno popper recipe. The first step is to slice each jalapeno pepper lengthwise, creating two halves. Be careful while doing this, and you might want to wear gloves as the peppers can be spicy! Once done, we scoop out the insides of each half using a spoon or a knife, effectively creating space for our filling.
Jalapeno Popper Recipes
There are several variations of Jalapeno Poppers that you can try.
One option is Stuffed Jalapeno Poppers, a filling made with bacon and cream cheese, coated in a seasoned coating, and deep-fried to perfection. For those who love bacon, there's also the option of wrapping the peppers in crispy bacon and baking them for an extra cheesy twist.
And if you're looking for a vegan option, there are even gluten-free Vegan Jalapeno Poppers available that provide a tasty snack or appetizer choice; with so many ways to make Jalapeno Poppers; one favorite recipe involves baking them with added crispy bacon for an irresistible combination of flavors.
Below are a few easy recipes for you to try.
Halved jalapeño poppers are filled with a mixture of cream cheese, cheddar cheese, and seasonings, then coated in egg and breadcrumbs. Preheat the oven to 400 °F (200°C) and oven bake for 20-25 minutes. The poppers become crispy and golden. They are served with a dipping sauce of your choice.
Fill your jalapeño half peppers with your cream cheese and cheddar mixture, and take them to another level by wrapping them in bacon. Secure them in place with toothpicks. Preheat oven to 400 degrees f (200°C) for 20-25 minutes (with an optional broil for added crispiness). The poppers are ready to be served with dipping sauce. You can't go wrong with cream cheese and bacon – it's an awesome recipe.
These jalapeno poppers are a game changer, I've made these poppers for years, and they're always a huge hit with guests. It can also be fun if you throw in some CC Jalapenos – as they've been cultivated to be bigger, hotter, and more prolific than ordinary Jalapenos!
Grab your slice of bacon, lay them on the grill, and cook the bacon first. Having halved your jalapeño peppers, fill them with your cheese filling and add crumbled cooked bacon and ranch seasoning. After baking at 375°F (190°C), the poppers are garnished with cilantro or parsley before serving. This appetizer combines creamy, cheesy, and zesty flavors with bacon on top for a delightful treat and elevates your party platters!
See the recipe cards for full step-by-step instructions.
Make the Best Jalapeno Poppers Every Time
To make the best jalapeno poppers, choose fresh and firm jalapenos. Make sure to remove all the seeds and membranes for a milder flavor. When filling, use creamy cheese like rich cream cheese or cheddar to give your poppers that rich and indulgent taste.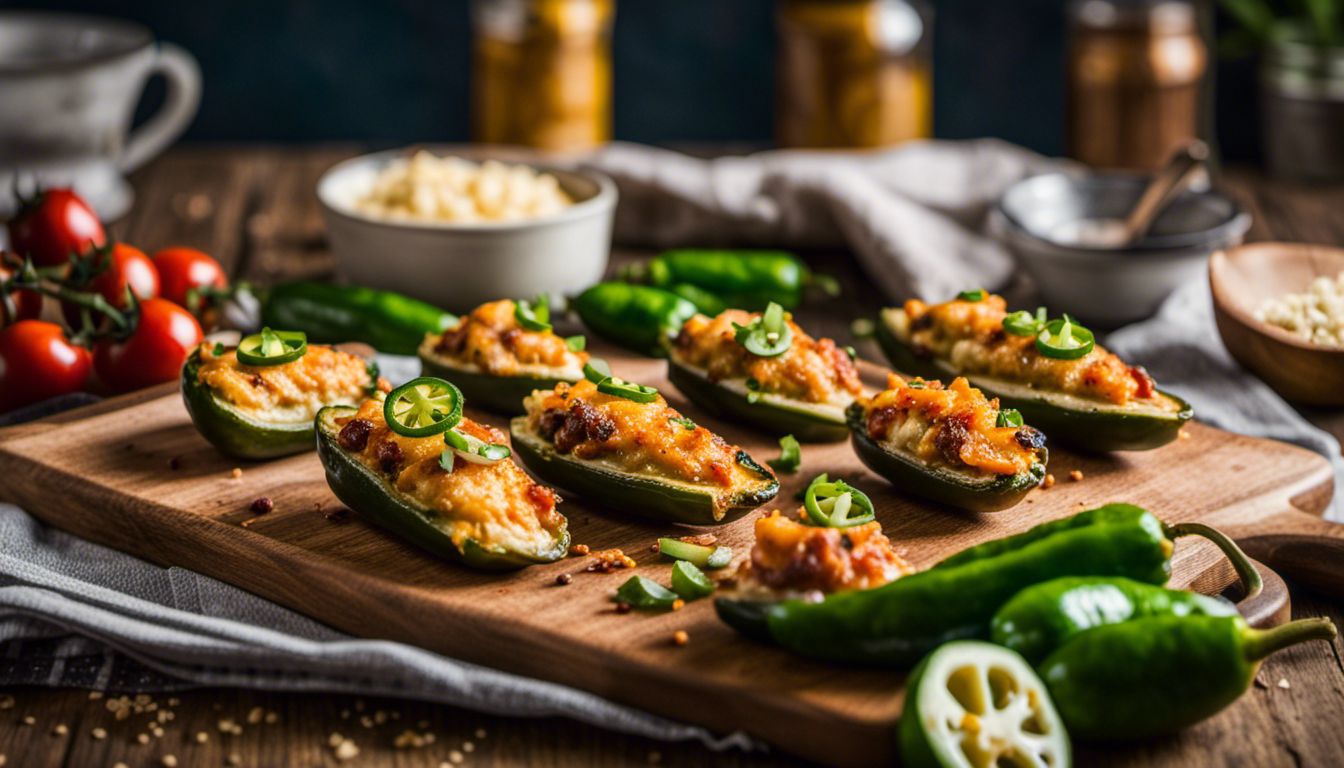 Then, we carefully fill each empty Jalapeño half with this heavenly mixture. Some people prefer wrapping in raw bacon at this stage, but that's optional. Now they are ready for their journey into the oven or air fryer!
You can also experiment with cheeses or add ingredients like crispy bacon for extra flavor. Don't forget to coat your poppers in breadcrumbs or batter before cooking to achieve that perfect crunch.
And if you want to prepare ahead of time, assemble your poppers and freeze them until you're ready to cook. By following these tips, you'll be able to make the most delicious jalapeno poppers every time!
Jalapeno Poppers – Cooking Instructions
Preheat the oven to 400°F (200°C). Using a non-stick baking sheet, we arrange our stuffed jalapenos, ensuring they're not crowded so they will bake evenly. We cook them in the oven for around 12-15 minutes until crispy and golden brown.
If you want your poppers air fried, it's important to remember that timing may vary based on its model and settings. Afterward, we get those poppers out of the oven or air fryer and allow them to cool slightly before serving; this step also lets any residual bacon grease seep back into the jalapeno popper for extra flavor! The result? Deliciously baked jalapeno poppers with a creamy cheese filling bursting from crisp bacon wraps; A sure crowd-pleaser at any gathering.
Baked Jalapeno Poppers in the Oven
Oven-baked jalapeno poppers are a delicious and flavorful appetizer. Make your jalapenos using your favorite recipe, then bake them until golden and crisp. The oven method ensures a healthier alternative to traditional deep-fried poppers, as the peppers are baked until tender, and the cheese filling becomes ooey-gooey and melted. The heat of the jalapeno peppers is mellowed out during the baking process, resulting in a mild heat that is balanced by the richness of the cheesy filling.
Air Fryer Jalapeno Poppers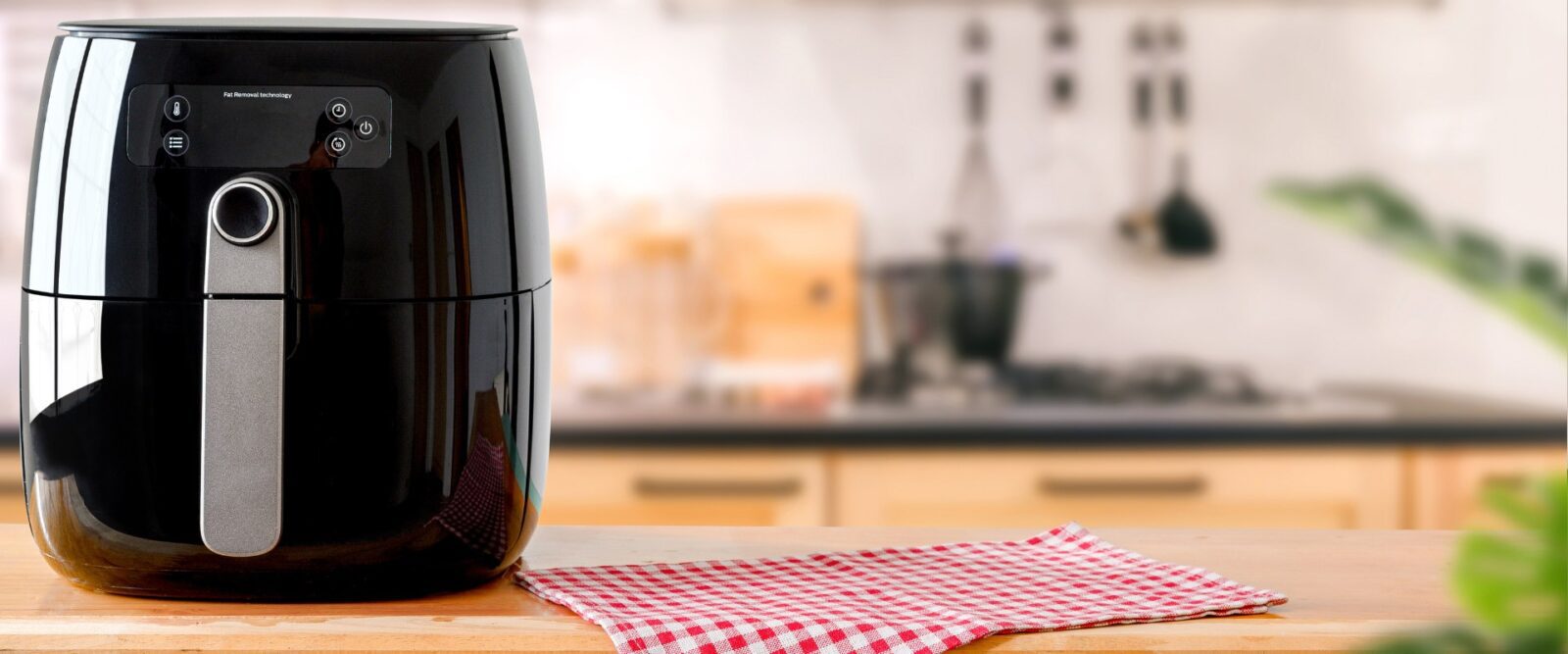 Cooking your jalapeno poppers in the air fryer is another healthier alternative to the traditional deep-fried version. Make sure to preheat the air fryer. The air fryer uses hot air circulation to cook the poppers, resulting in a crunchy exterior and a perfectly cooked filling. The beauty of using an air fryer for jalapeno poppers is that they require minimal oil, reducing the overall fat content without sacrificing flavor. The air fryer also cuts down on cooking time, so you can enjoy these tasty treats in no time.
Jalapeno Poppers on the BBQ/Braai
Jalapeno poppers on the BBQ or braai are a great spicy treat for any backyard gathering. The combination of the smoky flavor and the heat from the jalapenos creates a mouthwatering appetizer. When you're ready to cook your jalapenos, place them on the preheated grill and cook until your bacon is crisp and the jalapenos are tender. Serve them hot and enjoy the perfect balance of heat and creamy goodness.
Conclusion to Jalapeño Popper Recipes
In conclusion, jalapeno poppers are a delicious and versatile appetizer that can be enjoyed by spice lovers everywhere. Whether you prefer them baked in the oven or crispy from an air fryer, there are endless possibilities for filling variations to suit your taste.
Baked jalapeno poppers are versatile and can be changed to suit different tastes by adding ingredients like bacon, herbs, or even shrimp. These poppers are perfect for parties, game nights, or simply as a snack for any occasion, as they are easy to make, crowd-pleasing, and addictively delicious.
So grab your ingredients and prepare to enjoy some mouthwatering jalapeno poppers at your next gathering! Jalapeño poppers are the perfect party dish, so let us know if you enjoyed any of our homemade jalapeno popper recipes.
And if you'd like to join people worldwide who are growing the CC Jalapeno – a more substantial, spicy, and productive variety of Jalapeno I've been cultivating – then head to the ChilliChump seed store.
The Jalapeno is such a versatile pepper – if you enjoyed this article, check out – The Jalapeño, Everything You Need to Know!
FAQs
How Do You Make Jalapeño Poppers?
Take your jalapenos, slice the jalapenos in half lengthwise. Remove the seeds and the white membranes (which is where the capsaicin is stored). Mix cream cheese, shredded cheese, and seasonings of your choice, and using a teaspoon, fill the pepper halves. Once you've added your cheese filling and topped with bacon and secure it in place with a toothpick. Bake or grill until the bacon is crispy, and the filling is melted.
Can I Use Something Other Than Cream Cheese for the Filling for My Jalapeños?
If you prefer not to use cream cheese, you can try substituting it with goat cheese, cheddar cheese spread, or even a dairy-free alternative like vegan cream cheese.
How Spicy are Jalapeno Poppers?
Jalapeno peppers can vary in spiciness depending on their heat levels. They typically have a moderate level of heat that most people find enjoyable without overpowering. However, if you are sensitive to spice, remove the seeds and white pith from the jalapenos before filling them to reduce their spiciness.
If you're looking for a Jalapeno with a bigger bite, then look at the CC Jalapeno and consider growing your own.
Can You Prepare Jalapeño Poppers Ahead of Time?
Yes, you can prepare jalapeno poppers ahead of time by assembling them up until the baking or grilling step. Once assembled, cover them with cling film or aluminium foil and refrigerate for up to 24 hours before cooking. When ready to serve, bake or grill as directed in your recipe. You can even freeze jalapeno poppers so that they're ready for you to cook whenever you need.